Following a successful trial workshop, we are pleased to announce that we will be working alongside Howdan Marketing to deliver a full 12 month programme of marketing courses for small businesses.  Our first session is on Monday 28th April, and they will be held monthly on the last Monday of each month.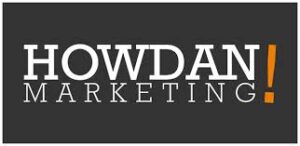 Our intention is to provide marketing training for small businesses that  focuses on low cost means of promoting your business – so big budgets are not required!
Many businesses confuse marketing with advertising or selling, when in fact there are lots of other ways of promoting your business. The courses will train you in how to raise awareness, use email marketing services and social media which won't cost you a penny. And once you have researched your market and targeted your prospects, you will find you don't need to spend nearly as much on other marketing materials.
You will learn about:
Your target market
Social media
Your website
Email marketing
Press coverage
You will also receive material to take away with you so you always have a guide.
More information will soon be available on our event pages.