Over the last couple of weeks we have been making some vital addtions to Vibe's marketing and technical teams. During this period I took a few mornings out of the office to make sure that I had some dedicated time to reflect on where Vibe Tickets has come from, and more importantly where we are going.
I asked myself a few key questions: What's worked well for Vibe so far? What are the main mistakes we have made along the way? How should I do things differently? How do I avoid the pitfalls as we scale this company?
Although not a direct answer to any of these questions, I know for certain that all of our solutions have come from, and all of the problems have been mitigated by great teamwork and contributions from individual team members during moments of brilliance. This has ingrained within me the strongest belief that it is incredibly important that you get the right people involved in your businesses as early as possible, no matter what obstacles may be in the way.
Passion is everything and if there is one key lesson I've learnt in my entrepreneurial journey so far its that talent and money can only get you so far, dedication and trust are worth far more than anything else.
"You can't do it alone"
I have known for some time that I would never be able to execute my business proposition alone, but I did initially feel that I would be able to outsource the majority of work and simply manage a small number of key partners rather than having to build a proper team.
My biggest mistakes have always come when my team have not been involved in the decision making process and the execution. Outsourcing is always risky. After some of my early experiences with Vibe Tickets, I would strongly recommend that anyone who is considering using an external agency for your core offering whether that be product or marketing is very careful and considers all the alternatives before committing – otherwise this could come back to bite you!
When ever I am doing talks or sat on panels one of the first questions I'm asked is: How do you go about building your team?
Through personal experience there are Three Things I suggest you consider:
1) Find yourself a cofounder: Find someone with desirable skills that complement yours. Someone you trust, someone who shares the same vision as you and someone you can always rely on. A number of years ago I was lucky enough to be introduced to Jon Hill, a software engineer with over 15 years experience scaling development teams with a real commercial eye. He is someone I can talk to, express my thoughts about opportunities and someone who could see my vision and turn it into a product. Jon become my partner, an early shareholder in Vibe and is now Technical Director of Vibe Tickets. With Jon at my side in the early days I was able to focus on building a product which we could test in the market, well before we started looking for investment.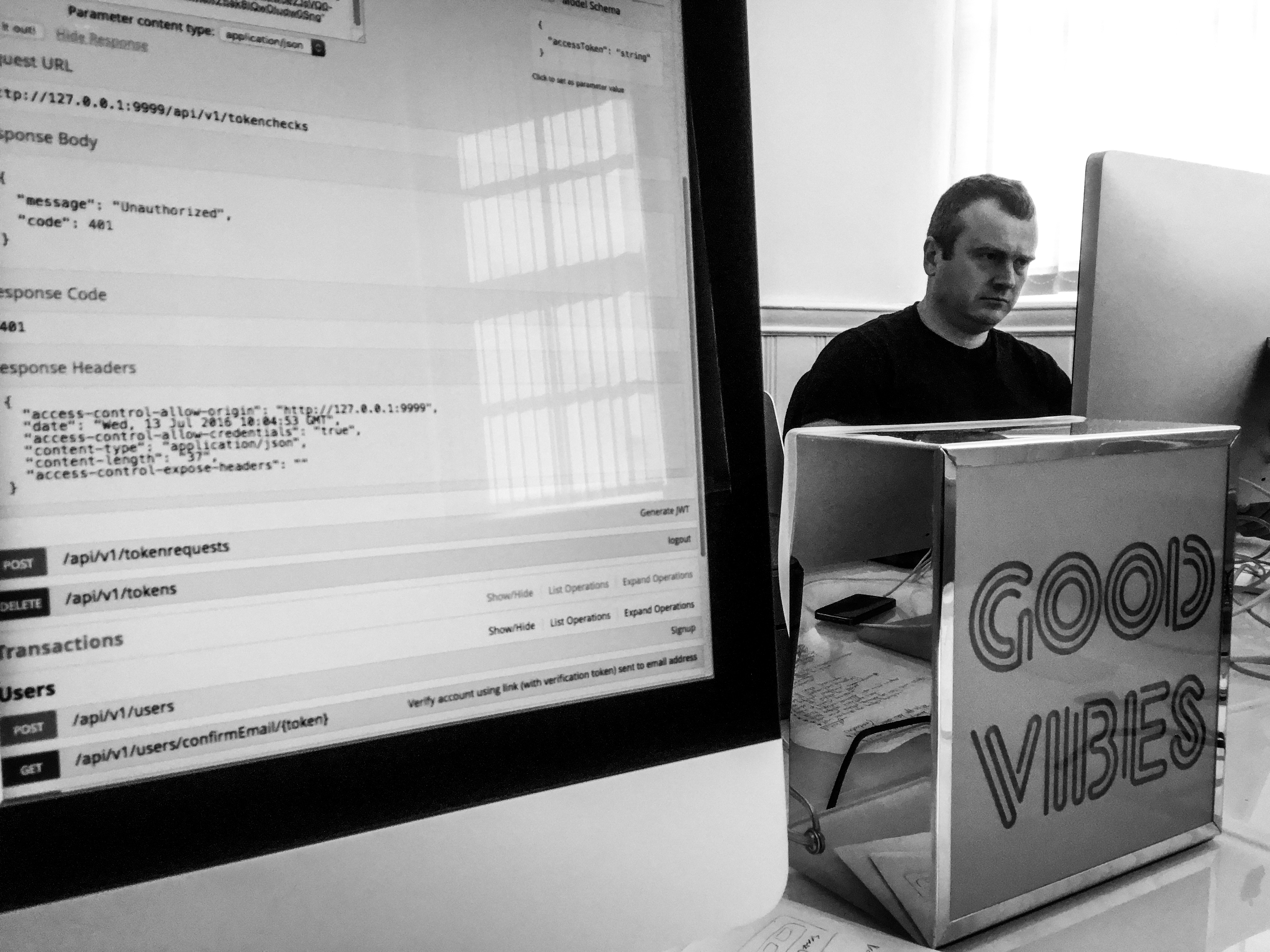 2) Identify the skills you need and ONLY the skills you need: In a start up there is no room for waste. You need to stay lean and mean. A common mistake a lot of start up founders make is; they don't identify what skills they actually need, therefore never have the correct tools/ resources needed to execute their concept. Founders in many instances are focusing on things that don't really matter. Creating roles for the sake of creating roles is NOT cool. Investors are much more happy when a small focused team does what is required. Take Whatsapp for example, when they sold out to Facebook for $1billion they only had 6 staff… yes thats 6!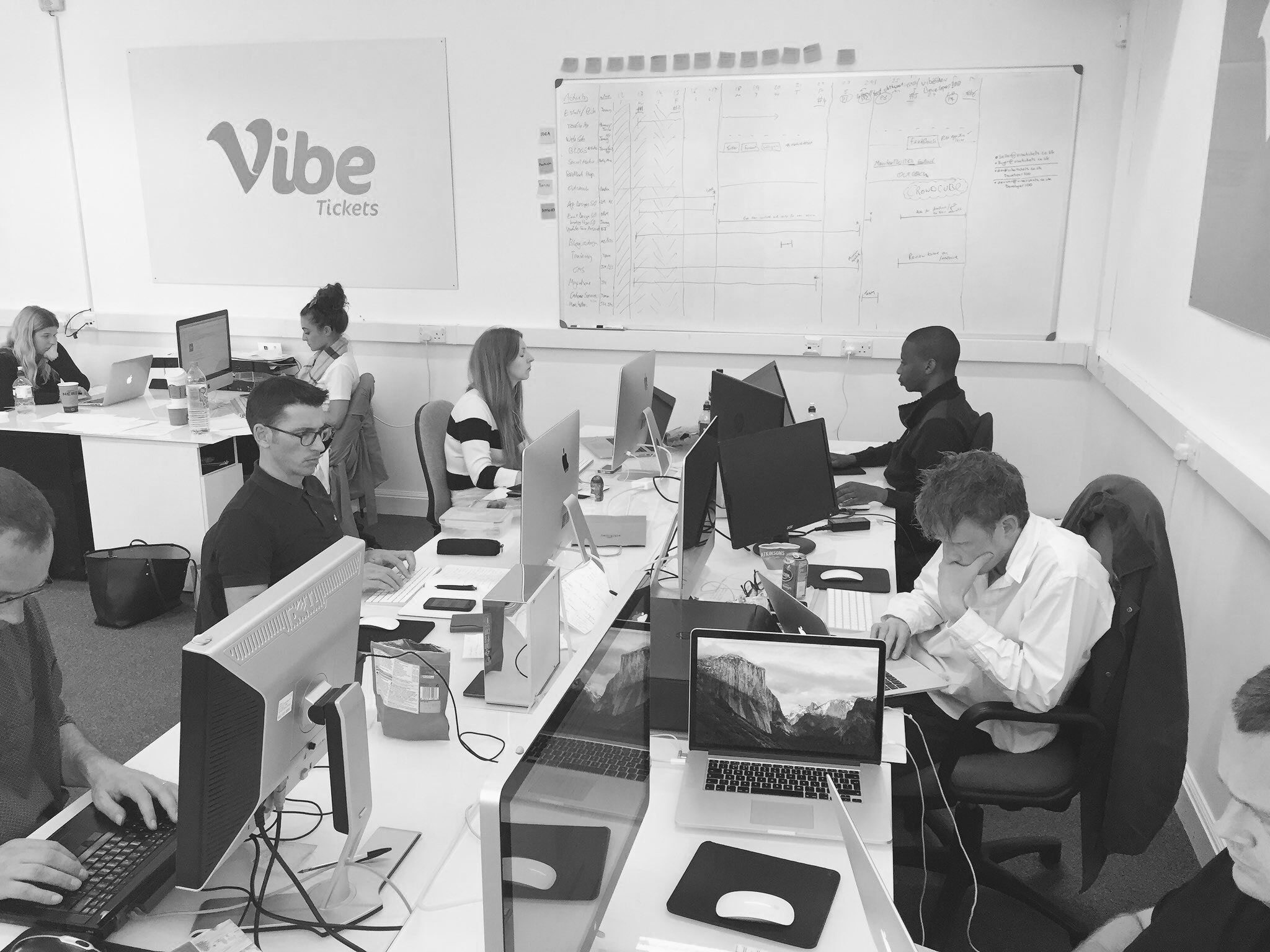 3) Hire smarter people than you – This is so cliché but it is the single best thing you could ever do. Many Founders do not hire people smarter than themselves and my theory on this is; people fear being exposed for their knowledge gaps. Or they feel their authority as leaders will be questioned. I think its a common misconception that Founders feel like they have to know everything, when the reality is, we all have our own skills, strengths and weakness. The best founders in the world, find the best talent and surround themselves with better people than themselves at particular things. I'm so lucky to have found: Jon Hill, Jim Mann, Rosa Martinez, Hannes Pretorius, Helen Clemson, Jonathan Smillie, Nadia Rumyantseva to name a few. Every member of the Vibe team have there own area of expertise and are much smarter than me in those disciplines. That is what makes us unique.
I hope this helps, feel free to reach out to me
Keep spreading the #GoodVibes
Luke Massie