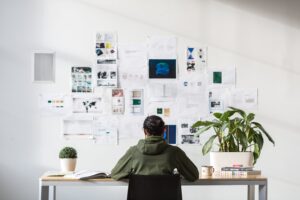 Attracting new customers is an essential part of your business growth. If you are running a small company as an entrepreneur then it becomes indispensable for small and medium enterprises to gain a considerable market share based on their target audience. As a small business, you won't have unlimited access to financial resources to spend on an advertising campaign on multiple platforms.
In this post, we will share how to gain a larger customer base with your one-man band.
Have a Marketing Strategy with Day to Day Campaign Activity
Small business owners have a tough time managing their business support and their tactical day-to-day activities. During all these operations, it's hard for businesses to focus on a lucrative and inexpensive marketing strategy. The only solution to the problem is to take some time out each month and plan your marketing strategy.
Start with online marketing, target special holidays like Valentine's Day, Mother's Day, Fathers, Day, Christmas, Easter and many other events. Target these family events to market your business on social media. Plan giveaways on weekdays and weekends. 
Tell a Story
One of the best marketing tactics that small business owners can employ to promote their company is to tell a story. In simple words, tell your target audience what your brand is all about, what were the reasons that made you think of starting this particular business. When you share your journey to success with your audience, it convinces them of your dedication to the new business.
Invest in a Mobile Friendly Website
The website is the most important aspect of your business; it's the first thing that a customer witnesses about your company. But to truly be
 successful you will need to have a mobile-friendly website. Most of your clients are using their phones and other handheld electronic devices so it's natural that they will scroll through your website on their mobile phones or tablets. Your website must be altered to work flawlessly on a smaller screen.
Registered Address of Your Business
When your small business has a registered commercial address located right in the city centre, it makes a big impact on your customer base. A registered business address makes it easier for your customers to get in touch with you. Moreover, it's important to save up and invest in a professional business phone number with call handling and call forwarding services. You will need to invest in a dedicated telephone number and call/text handling services to cater to all your business communication needs. For any new business owner installing a powerful and efficient call answering system should be a priority.
There are several benefits of getting a registered company address at a central location such as:
Giving the impression that you run a large business

Improve your business networking circle

Periodical business sustenance events

A chance to keep your business and personal emails separate

A dedicated telephone line