Stress is something that all of us have to deal with at various parts of our lives. Some of us are more susceptible than others, and everyone deals with it in different ways.
Stress is your body's way of responding to dangers, threats and demands. The chemicals released prepare your body to react, and kick your body into its fight, flight or freeze response. At one point it helped our ancestors deal with ongoing threats like sabre-tooth tigers and competitor tribes. 
Whilst some stress can be good, and indeed some people thrive from having small amounts of stress in their lives, in larger doses or over a prolonged period of time it can have serious consequences on your mental and physical wellbeing, and there are even significant links between stress and serious diseases such as cancer.
This Monday saw the launch of International Stress Awareness week. A week organised by the International Stress Management Association to raise awareness of the condition, as well as promote stress prevention and wellbeing.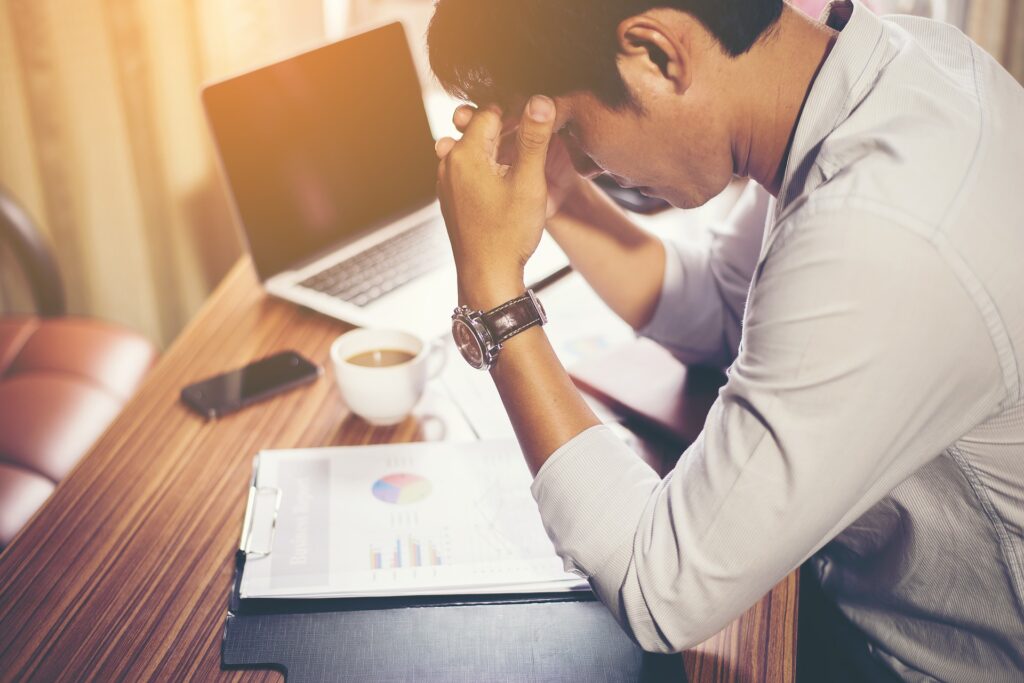 If you're an entrepreneur or small business owner, you will be no stranger to regular bouts of stress. Like me, you've no doubt at some point been sat on the floor with your head in your hands wondering what the hell you're doing in business or how you're going to get out of whatever pickle you're in.
Every part of your business has the potential to increase your stress levels and give you sleepless nights. Whether it's a lack of new customers, HR issues, competitors or one of the many other working parts of your operation, your mind will constantly be ticking over.
The bottom line is, owning or operating a business is stressful. The sooner you learn to manage that stress or even make it work to your advantage the better. Because it's always going to come back!
I spin many plates across my personal and professional life. I have days that feel like everything is getting on top of me and I want to go into 'shutdown mode', days where I feel like everything is going the best it can be and I'm unstoppable, and days where I feel like the stress is a good thing, something that pushes me to do my best work.
I've put together my top tips for managing stress in small business. I try to follow these rules as much as possible, but like everyone else, sometimes fail at my own game and let the big S word get the better of me.
Keep your eye on the prize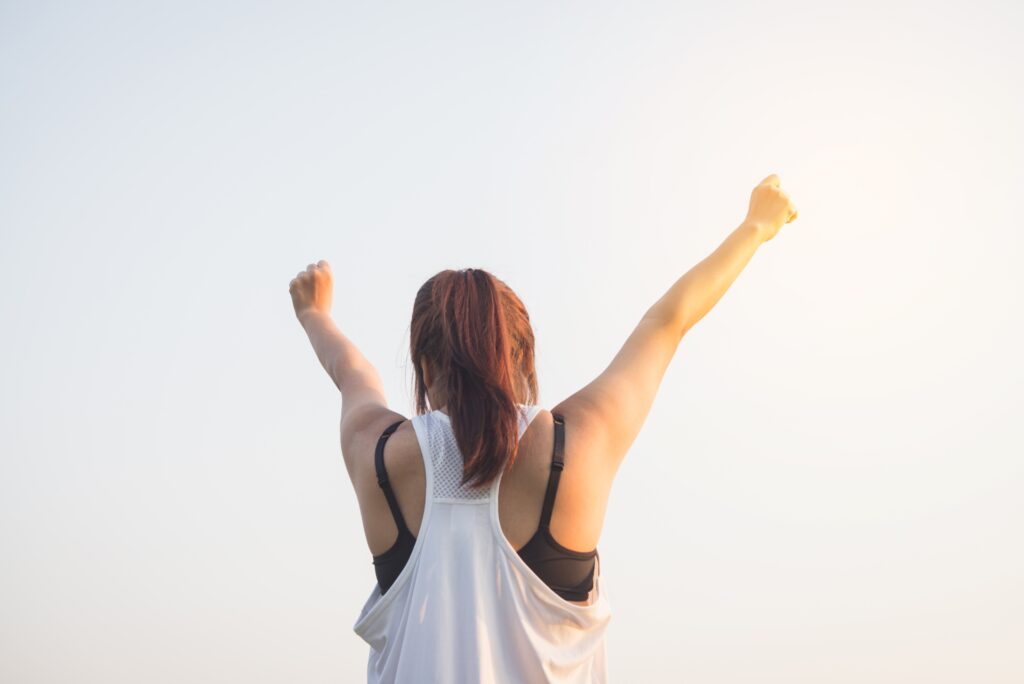 Begin with the end in mind, and have a clear understanding of what it is you are working towards; be it the small milestone or the massive end-goal. Visualising the prize at the end helps motivate us and cut through the white noise of stress and anxiety.
Break down the tasks for the day, write a list and strike them off as you achieve each milestone. It will help you see that you're actually making headway and that you're getting on top of the stress that's trying to stand in your way.
One of my main motivators is keeping a promise to my parents that I'd buy them a villa in Menorca to spend their retirement in. Whilst I know it isn't the exact property I'm going to get them, I keep a picture of the type of villa I'd like them to have, and from time-to-time look at it to remind me of what I'm working towards.
Maybe you've got a new addition to the family on the way? Maybe you're looking to buy your first home with your partner? Visualising these things can help you cut through the stress and get your head back in the game.
Take a nap
There's very few people that work in Cotton Court that haven't walked in on me taking a cap-nap in a conference room, or found me having a snooze in a reclined car seat on the car park (there's videos to prove it). But that isn't because I'm lazy! It's because I'm being proactive in managing my productivity and stress (that's my story and I'm sticking to it). 
When it all gets too much and I feel like the stress is getting on top of me, I go into 'shutdown mode'. I can be staring at my screen for 15 minutes with no work being done, desperately trying to squeeze out some productivity. Tight temples, pounding heart and a cluttered mind all work against me, with the frustration of not completing any work adding to my stress levels and completing the vicious circle of work related stress.
When I get to this stage I 'reset' my mind and body with a quick 20-30 minute nap. Sometimes I use guided hypnosis videos from YouTube (check out Michael Sealey) to help me declutter my mind, reset my stress levels and get me back in the productive zone.
Why not longer? Have you ever woken up from a nap and felt worse for it? It's likely because you've had too long of a sleep. When you sleep hormones (such as Melatonin amongst others) are released to regulate your sleep cycle, send you into a deep slumber and immobilise your body.
Once you've gone into this deep sleep cycle, being woken from it can feel like the morning after a particularly heavy drinking session. Getting just the right amount of sleep is essential to napping. Too much and you will feel worse, too little and you won't feel the benefits. Experts recommend napping for between 20 – 45 minutes maximum to destress and increase productivity.
Go for a walk
If napping isn't your style, or you've just woken up and need some extra help de-stressing; a walk may be the answer.
It's important to take regular breaks away from your workspace to rest your mind, refocus your thoughts and declutter your brain. Whilst it works away 24 hours a day, the brain is just like any other part of your body. It needs time to recover from activities and process thoughts.
Just like your computer needs to be reset or shut down from time-to-time, your brain needs sleep, or even just to take a short break from strenuous or taxing activities in order to run at optimal levels.
Go for a walk around the block, to the local park or just pace around the car park to get some fresh air and think about something different than the tasks at hand. It's absolutely amazing for lowering your stress levels and returning you to a happy and productive place.
You might want to go one step further and factor in breaks as a pre-emptive measure. Last year I had a particularly heavy workload one week, and researched different ways I could manage my stress and productivity in order to ensure I completed the projects on time.
I came across a technique called Pomodoro. It encourages people to work for short timed periods (usually 25 minutes) before taking enforced short breaks. It has a devout following, and has been validated by science as an effective time management technique. Whilst I found it wasn't something I'd like to do every day of the week, it did help me complete the work at hand and managed my stress levels considerably. I still use it when the workload gets particularly hectic! Look it up and give it a try.
Eat right, drink right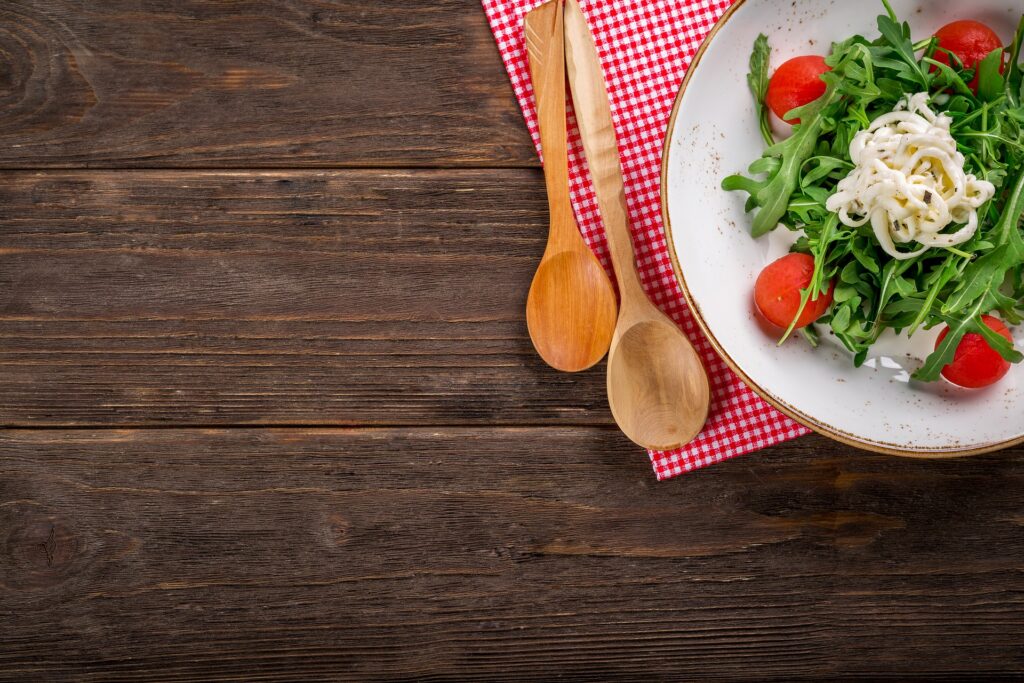 This is a simple one and doesn't need much explaining. The old adage 'you are what you eat' has much truth in it. Ensuring you eat a varied and healthy diet has obvious physiological benefits, but what does it have to do with stress? The link between physical and mental wellbeing has been proven time and time again, but still doesn't seem to get the recognition within mainstream society. A healthy body will support a healthy mind, and visa versa.
Think of food as the fuel you put into your car. If you don't put enough in, it runs out and won't move. If you put the wrong fuel in, it doesn't work.
The same can be said for water and staying hydrated. Your brain needs water to function, as does the rest of your body. Try to work towards drinking 2 litres of water throughout the day to stay hydrated and keep your brain working at optimal levels.
I keep a big 2.2 litre sports bottle on my desk and aim to drink a full one each day. I've found my reliance on things like caffeine lowers, I feel more relaxed and at ease, and I'm more focused.
In short, eat & drink what your body needs in enough quantity with the right quality and it will have a direct benefit in reducing your stress levels.
Work it out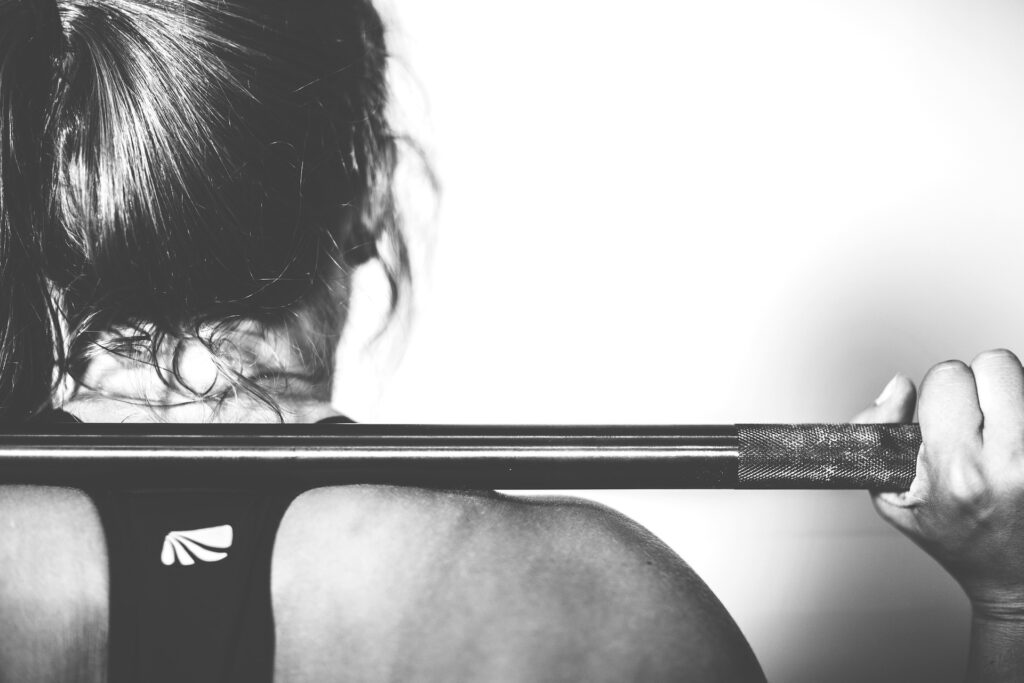 Aside from helping you get buff, increasing your confidence and giving you a good routine, working out releases endorphins and other chemicals that fight stress and increase happiness.
Work out regularly to prevent the onset of stress before it even happens, or to tackle existing stress.
I aim to train every morning before coming into the office, and I find that my first few hours produce some of my best work. I can sometimes do a full days worth of work before lunchtime and I feel absolutely great about it. It helps keep the stress at bay, and even if there are external factors that throw some stress into the mix, I've been known to go down to the gym and trash it out on a treadmill or give the heavy bag a good work out (imagining someone else's face is optional)
Exercise is great for preventing or fighting stress. Give yourself a good workout and I promise it will help those stress levels dwindle.
Finally…
Everyone will have their own way of preventing or dealing with stress. The important thing to note is that you're going to experience it at some point, whether you're in business or not, it's how you handle it that will determine how much it affects you, your business and family.
Establish what works for you, include as part of your daily routine or even just use it as an 'in case of emergency break glass' kit for when everything gets too much.
These techniques will certainly help you if applied correctly, but there's never a true fool-proof way to defeat what nature gave us. If they don't work, don't get disheartened. Pick yourself back up, dust yourself off and remember that regardless what's causing you stress in the first place, you've always got the gift of free will, your health, people to support you and remember that even if you can't see them right now, you've always got alternative options.
If you've got any ways to deal with stress that we've not mentioned here, or want to add to my existing list then please get in touch and let me know! Email me HERE, I'd love to hear from you.
Jack Barron
Marketing Director