Our client, Andy Neale, who founded Podio PR1 Magazine under his umbrella Social Enterprise, Global Amigos, is volunteering in India this summer with a grassroots UK-based charity which he aspires to replicate through Global Amigos. "Ultimately," he tells us, "I believe in using business as a tool for good. We have no desire to apply for funding but, instead, use commercial activities and products to help us achieve our objectives"
The ultimate aim of his volunteer-led organisation is to encourage & enable local people to see the world; to break beyond the Lancashire border and open their eyes. Andy's personal experiences abroad include Armenia with the Red Cross, South Africa with Voluntary Services Abroad and, more recently, Latin America with International Citizen Service. "I've always gone to support reputable charities – there's nothing worse than companies who charge rich kids to volunteer, without actually caring about the wellbeing of those involved"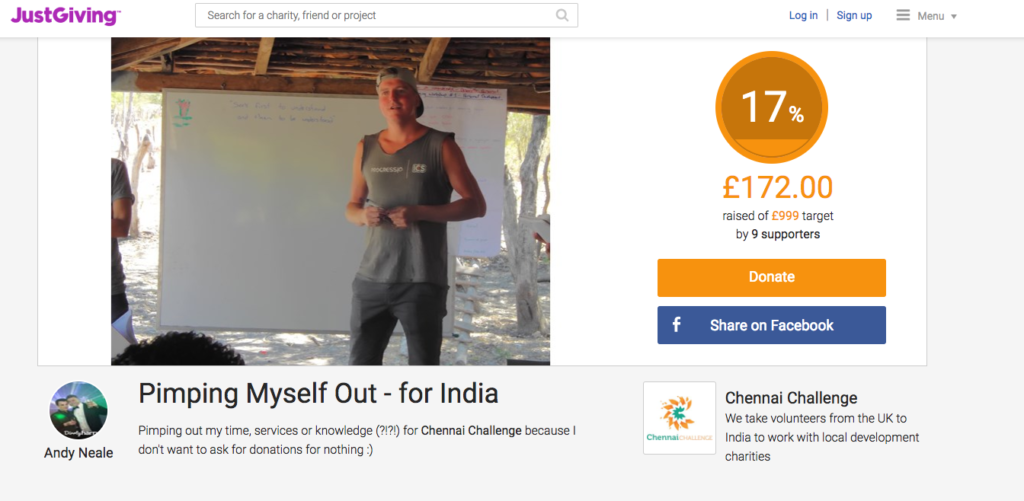 He tells us that due to the infancy of Global Amigos (www.globalamigos.org.uk) there's nothing set in stone with respect to the longer term ambitions but that, on a worse-case scenario, he'll use the enterprise to act as a signposting platform to ensure would-be volunteers don't get conned or ripped off by commercial operators. "My placement in India, the fact that people will (hopefully) read this, shows that we're already part way there. There are loads of incredible opportunities out there, where the impact is measured and worthwhile and, if next year, only one local person embarks on a similar opportunity then that'd be worthwhile in my eyes… Although, naturally I'd want this figure to grow"
"What I love about Chennai Challenge, the small charity I'm going out to the South of India with, is that they formed on the back of similar placements to what I've had. Rob, the Project Leader, is a Chemistry teacher in term time who took a Gap Year some years ago. Since then, he's wanted to maintain the relationship with the orphanage and school and so, returns each year with a team of British volunteers, of mixed ages, with donated items & funds to conduct work; maintenance work for the buildings and engaging the slum kids in educational activities.
The charity is 100% volunteer-led and relies on donations. Andy is consequently fundraising through various means, he's 'pimping out his services' for anyone who requires them (so far, he's done cleaning, gardening, flyering and is soon to offer a 1-1 LinkedIn session for a small start-up business owner) He's also planning an Indian inspired event, a Preston-wide raffle and has registered a text donation service (…text 'LYFE89 £5' to 70070) If you want to donate cash, you can head down to Cotton Court and leave some change in his Golden Spaceship in reception. Otherwise, head to justgiving.com/andy-neale-india
Best of luck Andy, from all of us at Cotton Court.