Customer of Cotton Court Ali Jama of Kennedy Ross, is preparing to launch his brand new book "Sellology: Simplifying The Science of Selling". The team have taken time out of their busy schedule to write us a guest blog about the book! Ali, director of Kennedy Ross,  has been involved in delivering sales workshops for businesses for many years and decided to tell the world the simple tactics to up your selling!
Collaboration is the secret ingredient of Innovation
How busy have you been this summer, were you working…or enjoying the sunshine?
There has been a lot going on in the worlds of politics with Brexit and sport with both the European Football Tournament and the Olympics in Rio
But we have been too busy completing one of our long term projects to get involved with much else.
This summer has seen the culmination of a huge team effort and we are ready to share it with you now.
For the last two years we at Kennedy Ross have been working on something special.
Something that takes the work we have been doing over the last 20 years with some of the biggest corporations in the UK and crystalizes it into something that is useful for businesses of any size.
That special thing is our new book "Sellology: Simplifying The Science of Selling" which we will be launching on 15th September at Glovers Bar in Preston.
Our book is designed to help businesses of any size improve their sales performance simply and quickly….and if you follow our system we guarantee results.
Like anything that is worth doing it is a team effort, both with the great people in the Kennedy Ross Team and with amazing people and organisations we are lucky enough to work with regularly.
One of the organisations we owe our deep thanks to is Cotton Court Business Centre.
Rob and his team have been instrumental in the creation of our book by providing the space for our team to explore our ideas and formulate them into a system applicable to any business of any size.
Having a venue with the right technology and enough space to spread out in has made a massive difference in the quality of our book and the team at Cotton Court have been so attentive during the process that they are real collaborators in our book.

"We believe that having the right place to do business
is the best start to doing the right business"
Rob Binns, CEO Cotton Court Business Centre
Rob has also been kind enough to involve us in his innovative project with Barnardo's helping turn the young people they work with into the leaders of tomorrow.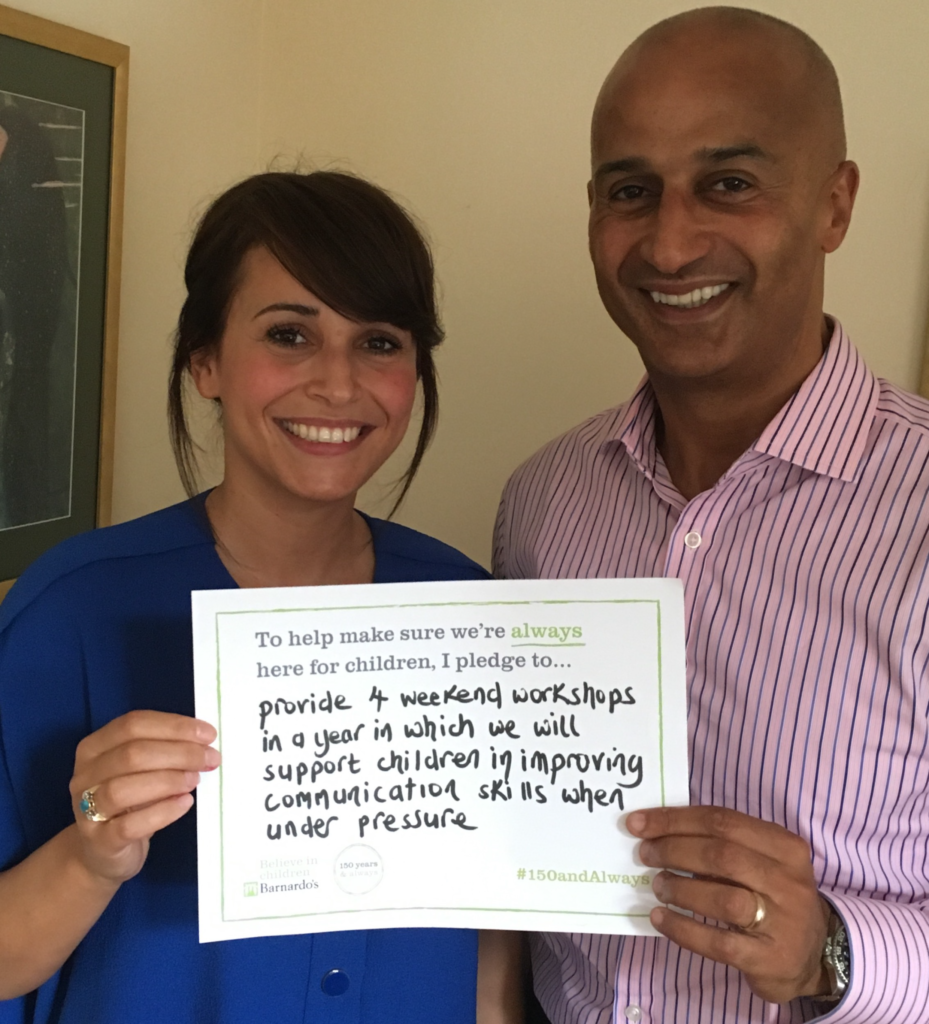 To celebrate the 150th anniversary of Barnardo's Cotton Court's pledge is to find 150 businesses to work with them to help improve the opportunities for young people.
To help this happen we will be giving a weekend every quarter to run workshops on communication skills with the children of Barnardo's.
Our programme activity will include;
Advancing employability amongst young persons.
Improving communication skills amongst (predominantly) 14-19 year olds offering them the skills to communicate during emotionally challenging situations.
Building confidence when communicating.
Improving interview technique.
Helping young people talk with passion and clarity on any subject of their choosing.
You can find out more about how your business can get involved in the Barnardo's project by clicking HERE
Thank you for reading
Ailstaire Jama