Lancashire County Council is investing £5,000 in Vibe Tickets, an app which helps fans to find affordable tickets to events.
Vibe provides a place where fans can exchange tickets for events and gigs, without needing to pay inflated prices from ticket touts or the resale market.
The equity funding from the county council will be made through equity crowdfunding platform, Crowdcube.
Equity crowdfunding, which enables anyone to invest in British businesses alongside professionals and venture capital firms, has grown rapidly since it came into being just five years ago.
Crowdfunding is fast becoming the first choice for many businesses looking to raise finance.
Founded by 23-year-old Luke Massie from Preston, Vibe are aiming to raise £600,000 through Crowdcube, towards the future development of their business.



Luke Massie from Vibe Tickets said: "This funding will help us to further develop our product and its offering. We'll be rolling out new features and benefits to our existing user base. We'll also be developing and executing our national marketing strategy, to see our community grow exponentially, as we have a great foundation to build on.
"We need to grow our team, so we're aiming to recruit new high-skilled, technical staff who can extensively develop our applications.
"As a start-up, traditional bank funding is not an option for us. We've previously raised £400,000 through private investment from high-net-worth individuals who regularly advise and mentor us.
"This time we wanted to open up our funding to our fans and followers, so they can play an active role in shaping and creating the future of Vibe Tickets. The fans really are at the centre of our product, so it's really exciting for us that we can give them a voice."
Luke is also an ambassador for Boost, Lancashire's Growth Hub. Boost Business Lancashire (Boost) is the name for the Lancashire Business Growth Hub. It is led by the Lancashire LEP (Local Enterprise Partnership) and Lancashire County Council, and supported by funding from the European Regional Development Fund (ERDF).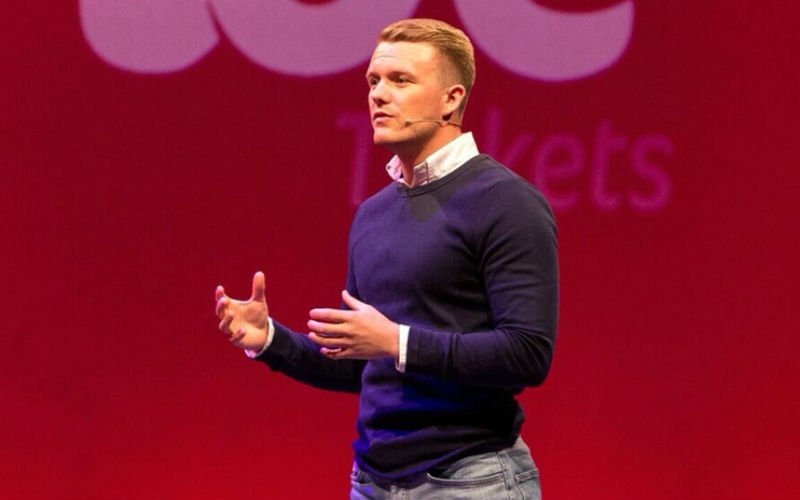 The company recently made it to the final three in the Voom 2016 Virgin Media competition, and have since received support from the Virgin Group and Sir Richard Branson himself.
County Councillor Jennifer Mein, leader of the county council said: "Luke is a young man with a great business idea that caught our attention and we're really pleased to back Vibe Tickets using Crowdcube.
"The council wants to work with and support our enthusiastic and committed business base in Lancashire, helping them to unlock their growth potential to create new jobs and wealth in the county.
"Luke is a great example of someone who is out there, with his sleeves rolled up, making his business work.
"His national exposure through Vibe is a wonderful testament to his passion and belief. I'm looking forward to supporting and working with other ambitious companies in Lancashire.
"The county council takes a really forward-thinking approach to financial backing, for example we were the first county council to invest through Funding Circle. It's important that we keep up-to-date with the changing funding options for companies, so that we can provide strong support for businesses in the county."