Vibe Tickets have announced the launch of their software for the Android market, the Lancashire based ethical ticket exchange expects their customer base to double within the first 4 weeks.
Vibe Tickets was founded in 2013 by entrepreneur, Luke Massie, who wanted to give real fans the chance to not only buy and sell tickets, but also make new, likeminded friends at the hottest events.
The launch on android follows shortly after the successful launch on Apple, the app already has thousands of users buying and selling live event tickets at face value.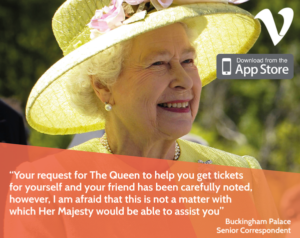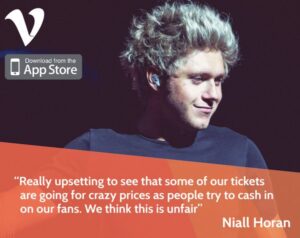 Managing director Luke Massie said the expansion followed a £200,000 investment by technology entrepreneur Matt Newing. Luke said; "Vibe is operating a freemium business model, the service is free to use and the app is free to download. We are accelerating the growth of Vibe's active user base while continually enhancing and developing the app. Our short term goals are to reach critical mass and enter new markets; the US and Europe. On top of directors capital we have raised £200,000 at a SEED round from Matt Newing and Elite Comms Group and we will be opening a new round of funding in the New Year.
The business model is based on peer to peer communication, growing this with a secure payments platform in the future. Everyone should have fair access to tickets and that is why we are strict about face value sales.
When the time is right Vibe will launch premium features and monetise at that stage, I am aiming forVibe Tickets to become the most disruptive presence in the secondary ticket market."
Matt's Newing, investor in Vibe and successful Tech Entrepreneur said;
"I share Luke's passion about the business and the ticketing industry. Real fans are suffering at the expense of the secondary market, the real issue is that primary market are now buying secondary ticket sites and artificially manipulating the market. Ultimately, the power is in the people's hands as the business model currently stands, but we are certainly looking to develop this.
Consumers have been crying out for a service like Vibe, I'd encourage everyone to join the cause and permanently change the market for the greater good"
The launch comes at a time when attention on the secondary market and touts has intensified.
Last week POP legend Prince (13/11) declared war on ticket touts by delaying sales of tickets for his forthcoming UK tour. Prince's official Twitter feed became filled with references to online and secondary ticket websites, where tickets that have been bought can be officially resold.
Prince's protest came as consumer watchdog Which? released a damning report on secondary ticket websites calling for action to stop them 'reselling at inflated prices.'
Which? spent eight weeks monitoring four of the biggest secondary ticketing websites and found evidence that consumers were being cheated.
It isn't illegal to resell tickets for profit, but Which? is concerned that many secondary ticket sites are denying fans the chance of buying tickets at face value and breaching consumer rights legislation.
The Vibe Tickets app which can be found on the following links:
Apple – Vibe Tickets
Android – Vibe Tickets