It's going to be busy in the next few weeks at Cotton Court, as we have some new, exciting events being hosted here!
On the 3rd and 4th of October, No Frills Wellbeing are hosting an intensive 2 day course about Mindfulness and Self-Empowerment. If you come along to this workshop, you will learn about the neuropsychological, emotional and social mechanisms of wellbeing, which will help you understand the limits in your emotional intelligence. Included at this course, is lunch and refreshments. For more info visit nofrillswellbeing.com or give Haley a call on 07482 456313.
Our customers, 123 Drive, are introducing a driving theory course which helps learner drivers to pass their theory test easily. It is a one day course that covers everything you need to know to pass your written driving test. The next date that this will be held is on Saturday 26th September. For further dates, or if you have any other questions, contact them on 01772 508113.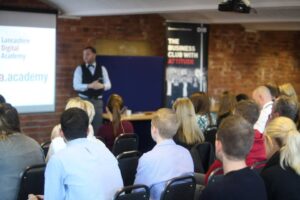 Also, on the 14th September, Ideas Lancashire held an informative, informal meeting for adults with autism or Aspergers. At this meeting, there was more information on their current project at the moment, which is to set up social and support groups for people with autism. If you're interested, why don't you attend the next meeting? It starts at 6:30pm until 8pm on the 18th November.
Project Export will be holding some events for their surgeries here too. They will be held on Monday 28th September and Monday 30th November from 2pm-6pm. If you want to know more you can either go to meet someone for a half hour one-to-one at one, or you can book a 20 minute Skype or FaceTime session with them. You can give them a call on 07947 495259 or just go to http://projectexport.businesscatalyst.com/surgeries.html.