On 23rd July, Cotton Court attended Lancashire Business Awards 2015, which was hosted at Dunkenhalgh Hotel and Spa.
At this great event, Lancashire's best businesses attended and were nominated for 21 awards.
Cotton Court was sat at a prime spot at table 5 on the night. The team on our table included Robert Binns, Amy Blundell, Chelsea Chard and Penny Howard. We also invited guests from Allied Lighting, Bird, Custard and Vibe Tickets, to sit with us.
We were nominated for two awards on the night, one of them being 'Best Business Enabler of the Year', and the second; our Amy Blundell was up for 'Best PA of the Year'.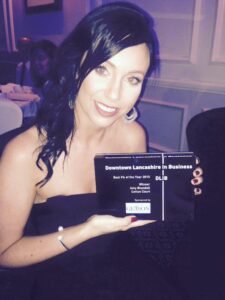 Cotton Court unfortunately didn't win 'Best Business Enabler', but we're very proud to announce that Amy won 'Best PA'!
On behalf of Cotton Court sponsoring the award, Rob Binns presented 'Best Digital and Creative Business of the Year', which Fat Media won!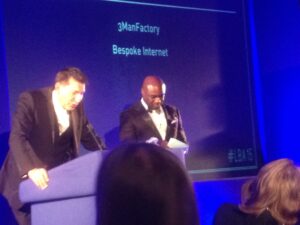 Other great Lancashire businesses attended the awards, including 3ManFactory, Preston's College, Recycling Lives and Boost Business Lancashire.
Frank Mckenna, from Downtown in Business, hosted the awards, helping to keep everyone entertained. While Marmalade Toast, took photos of the exciting night.
We had a brilliant time at this year's Lancashire Business Awards, and hopefully we'll be there again next year!
(Header image courtesy of Marmalade Toast photography.)